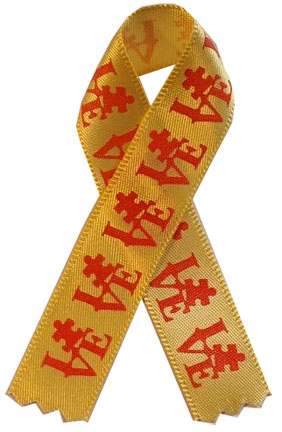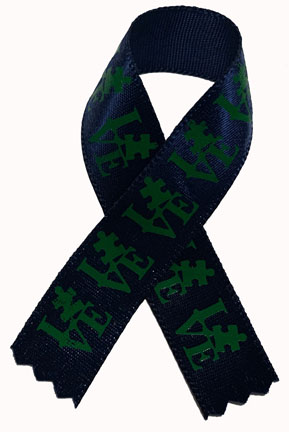 Uncut Awareness Ribbons QTY
50
100
200 - 1,400
1,500 - 2,900
3,000 +
$0.60 ea.
$0.35 ea.
$0.20 ea.
$0.15 ea.
$0.10 ea.
You will need to cut each ribbon yourself
Precut Awareness Ribbons QTY
50
100
200 - 1,400
1,500 - 2,900
3,000 +
$0.65 ea.
$0.40 ea.
$0.25 ea.
$0.20 ea.
$0.15 ea.
Each ribbon will be delivered in strips
Bowed Awareness Ribbons QTY
50
100 - 450
500 +
$0.90* ea.
$0.50* ea.
$0.34* ea.

*The above cost is for bows with the double-sided tape attached, bows with pins attached cost an additional $0.05 per bow

Each awareness ribbon is delivered bowed. The back of your awareness bow will have an adhesive backing that you can easily peel and then stick to your lapel or a pin backing that can easily be pinned to a lapel. You can choose whether you want the peel and stick tape or pin option.
Awareness Ribbon Product Details
Material Type and Use: Single Face Satin Ribbon. The bows are made out of 5/8" satin ribbon. Our autism ribbon is worn to show support and promote awareness for issues impacting the Autism spectrum.
Ribbon Width: 5/8" ribbon width
Assembled
: Available uncut, precut or bowed. If you order the bowed ribbon we now offer a pin backing as well as the tape backing.